Master The Art of Hashtags
What are hashtags and why do they matter?
A hashtag is the hash symbol (#) followed by a word (#cartier #instagram) or phrase (#happymonday) that makes your photo searchable on Instagram. This is your direct line to new followers and the prime way to get your content noticed. Posts that include hashtags will receive more interactions and are more likely to be shared as well.
How many hashtags and where to place them?
A 2014 study by Social Bakers found posts that the more hashtags you have the more interactions and are more likely to be shared as well.
A 2016 study by TrackMaven found that Instagram posts with nine hashtags perform best, with an average engagement of 28,548 interactions per post. While engagement decrease after this peak, posts with more than nine hashtags still have higher engagement than posts with fewer hashtags.
However, using them in the caption can make the post look like spam or advertising so select just a couple to put in your initial post description and then insert all your other selected hashtags in the first comment.
It's important to have those prepared ahead of time and put them in immediately after you post, because Instagram hashtags appear in order of the timing of that post (not the timing of that comment or the timing of the hashtag) and the longer you wait, the more ineffective hashtags will be.
The Holy Grail: Getting Picked as Top Posts
When you search for a specific hashtag, Instagram will offer you a list of top photos from the last 24-48 hours largely based on the engagement (though not exclusively) a photo has received, as well as a list of the most recent photos presented in order of the timing of the hashtag (which means your photo can disappear pretty quickly if the hashtag is very popular).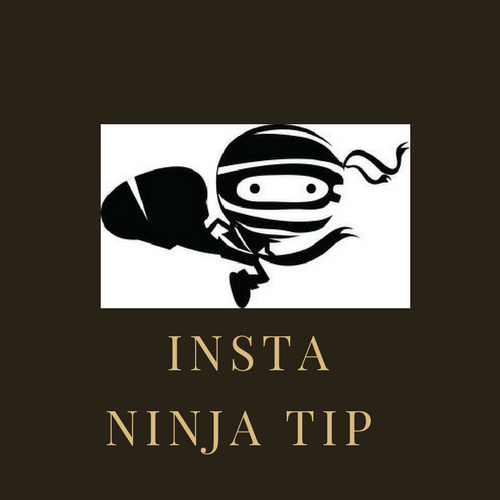 The key is to select a relevant hashtag, but one for which you will have less competition
How does Instagram select the top posts? The algorithm is not published, but based on experience, it relates to the level of engagement the photo receives (likes and comments) as well as the speed of that engagement (i.e. how soon after you post the photo do others comment or like it), the size of the account in your niche vis-a-vis the engagement, and possibly the size of accounts that interacted with the content.
Hashtag Research:
Think of your chosen hashtags in term of categories
Brands and products: #shoes #dior #yourbrand #yourproduct
geotag town/country such as #dubai, #Singapore and related permutations #dubaiwedding #texasbrides #NYphotographer
Emotion/mood: #partytime #mondayblues #needcoffee
Events #Superbowl #Cannes2016 #VeniceBiennale2017
Community hashtags #archilovers #ilovehongkong #catsofinstagram #healthyliving
Try to come up with a list that will be applicable to most of your posts; this will be your hashtag bank.
Research, see what similar brands/influencers are using.
Target hashtags across a sweet spot of 10,000 and 500,000 to give some chance your photo to be discovered.
Once you have your basic list, start tracking how popular those hashtags are by typing them one by one in Instagram Search and looking at the numbers. If a hashtag is very popular (over 1M), then your photo will quickly disappear amongst all the others. A key word like #instalove has already been used 91 million times so it's more likely to attract a bot than a real engaged follower.
On the other hand if you choose a key word that has only 1,000 you're also unlikely to get much traction either unless you're covering a very niche area.
But Instagram will help you by suggesting other popular hashtags related to your first choice as you start typing with the # symbol first. Explore each of suggestion to see how many public posts are attached to them and double check the photos are general aligned with the one you will post.
Helpful Tools for Instagram Hashtag Research
Keyhole – extremely useful to determine the top influencers in your subject area, as well as related tags and other stats.
Hashtagify is like a search engine for hashtags that also offers some data about the hashtag. It's very Twitter-focused however it is helpful for Instagram hashtag research too and even though it is quite generic, it's free!
The Hashtag Secret Formula?
Generic + Niche + Trend + Branded
Generic hashtags such as #love, #photography, #fashion, #health, #globalwarming, #drought tend to be overused. Remember the more often a hashtag is used, the faster your photo will disappear in the Instagram feed, so limit these generic hashtags as much as possible, a couple is fine but they are unlikely to draw eyeballs.
Niche: This is where you want to focus most of your efforts as it will connect you with likeminded people who are more likely to build into real followers
Trend (related to events) and the popular mood:
Every day can have a mood theme #mondayblues, #TakeMeBackTuesday #WellnessWednesday #TBT or #ThrowBackThursday #RedThursday #dailyquote #wordsofwisdom – Research such popular hashtags in your field and use a couple
Create your brand hashtags.
All posts should have your brand hashtag so that photos appear along those of your followers.
You should also create branded hashtags around your products. For example, I created the hashtag #couturenotebook but also #couturenotebookfood and #couturenotebookflowers which creates a nice eco-system for my followers to find my photos on the same theme.
Shadowban, is it real or not?
In the last few months, the Instagram community has been abuzz with talk of a "shadowban" wreaking havoc on their engagement. Supposedly, Instagram is penalizing some accounts by not showing their hashtags to others (while still showing them to the account holder). As a result, the photos cannot be searched for/found and engagement falls sharply.
Various social media experts believe your account maybe "shadowbanned" if:
You follow/unfollow massively and/or are using automation software to interact with your followers (several have been banned recently, including Instagress and MassFollow).
You are using hashtags such as #booty, #Instagirl. Here is a 2016 list of banned hashtags
You are using the same hashtags repeatedly.
You can use a shadowban checker to see if your last post has been affected.
If you find you have been shadowbanned
Delete possible questionable content
Revoke API permissions you have given to various Insta apps (like a IG follower tracker app), especially if those have been blocked
Switch from a business account to a personal account then take a few days sabbatical (or post photos without any hashtags for a few days).
However Liz Dean of Social Media Posse has an interesting theory explaining the ineffectiveness of certain hashtags: she believes the so-called "shadowban" doesn't actually exist and the problem users are currently experiencing relates to Instagram currently testing artificial intelligence to automatically recognize photos and tag them accordingly.
Read her very interesting article here.